Has Pandora been acting wonky for anyone else this week? It kept buffering and buffering and I finally got fed up and listened to music I already had on my iPhone (Bring Me The Horizon - Sempiternal - great album to workout to!) which was fine, but sometimes I like a random mix and I'm too lazy and too poor to buy/compile playlists. Then I discovered FitRadio.
I am probably never using Pandora again. You choose a station based on genre, desired BPM, your workout activity (lifting, running, zumba, yoga, etc), or by DJ.
Why it's better than Pandora:
1. No commercials - you will randomly hear a woman say "You are listening to Fit Radio" and other little snippets but they are voiced over the track and never stop the music.
2. You can see what you'll be listening to and if you're not satisfied, you can either click 'next' or click 'next playlist' for an entire new list of songs.
3. It is setup to flow from one song to the next with no seconds of quiet. As one song is ending, the next is beginning. This is probably one of my favorite aspects of the app! Along with the no commericals haha
I even listened to it on my way to work, which is obviously not a workout, but I really, really appreciate the whole no commercial thing!! It makes all the difference. I hope you'll download it and give it a shot! IT'S FREE which is just the cherry on top!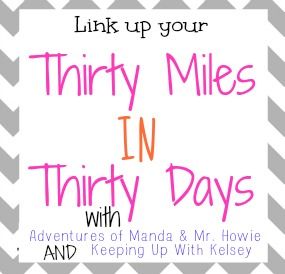 My interest in running has taken a serious hit. I thought getting the right shoes would fix it and make me realize deep down inside I love running but alas, it's just not my cup of tea. It is what it is and while I don't hate it or anything, I just really prefer lifting. Sorry cardio, but you suck balls. Free weights, you own my heart, soul, and muscles for life. <3
Pretty sure tomorrow will be a rest day but it'd be cool to get that last 2 miles to make an even 40 for the month. We'll see!